Waterfront Market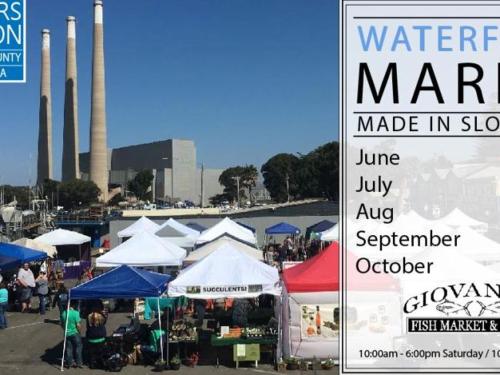 Dates: 8/31/2019, 9/1/2019, 9/7/2019, 9/8/2019, 10/5/2019, 10/6/2019
Time: 10:00 AM to 5:00 PM

This event is free to the public, family and pet friendly. Come and see what the Central Coast has to offer you. A one of a kind unique gift that you would not find any where else. We have everything from soy candles, crocheted, stitched & knitted goods, bath, body & skin care products, incense, locally made drinks and snacks, jewelry, the list goes on and on.

The event will be held at 1001 Front Street on the Embarcadero located behind the Giovanni's Fish Market. This 2 day event is kid and pet friendly and will run on the following Saturday & Sundays; June 1-2, July 6-7, August 31 - September 1, September 7-8, and October 5-6.

Come take a breath of fresh air, relax and enjoy all of the incredible treasures waiting for you to find.

When you support small business, you're supporting a dream.
We hope you can come and show your support for our local market.
Morro Bay Harbor Festival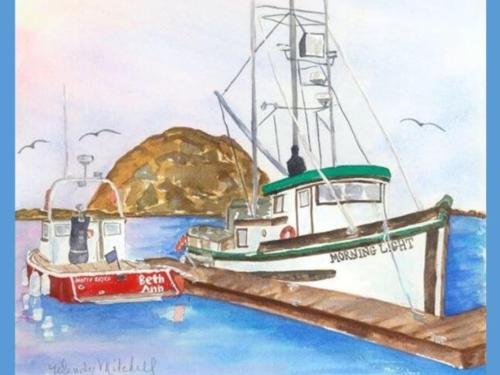 October 5th
Join us for the 38th Annual Morro Bay Harbor Festival Saturday, October 5th.
It will be a full day of live music, family fun, contests, freshly caught fish for sale, delicious food as well as local wine and beer to enjoy. Live entertainment on the Main Stage. Freshly caught seafood from local fishermen.
Throughout the day, educational exhibits will provide information about local resources. More info coming soon!