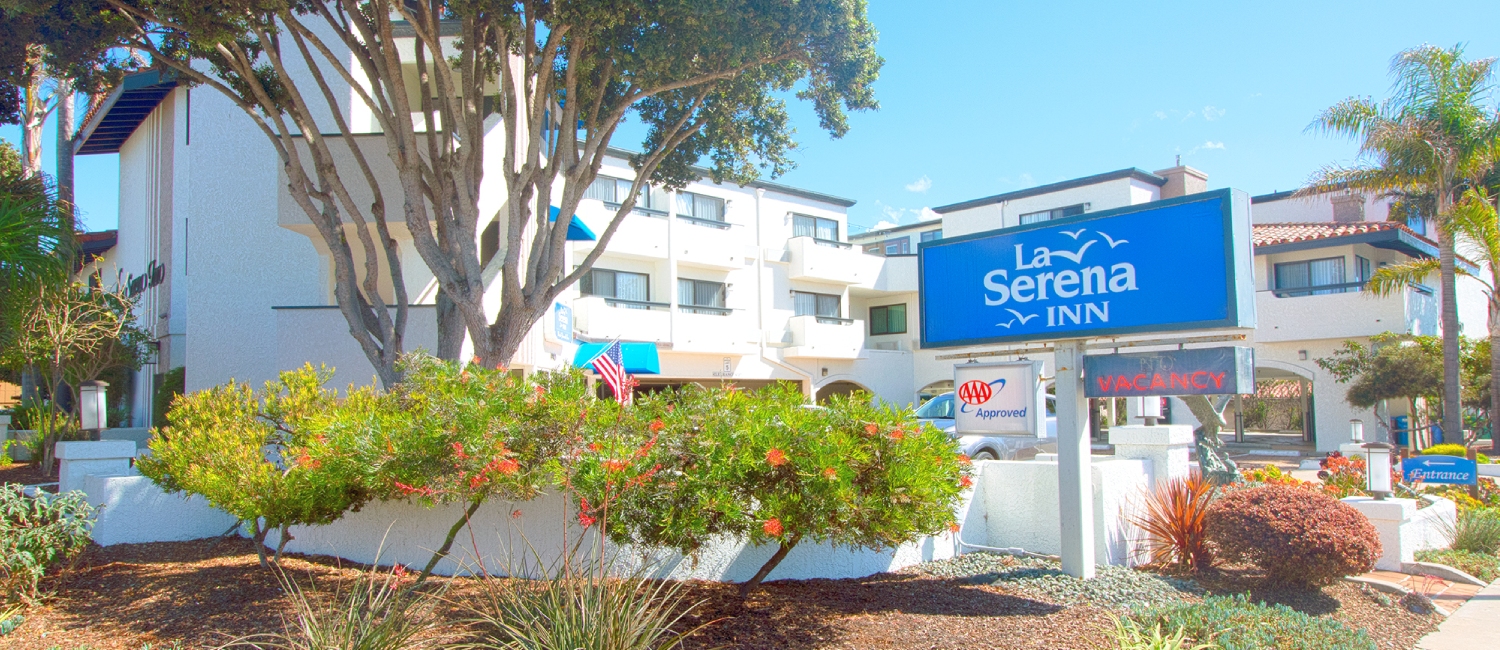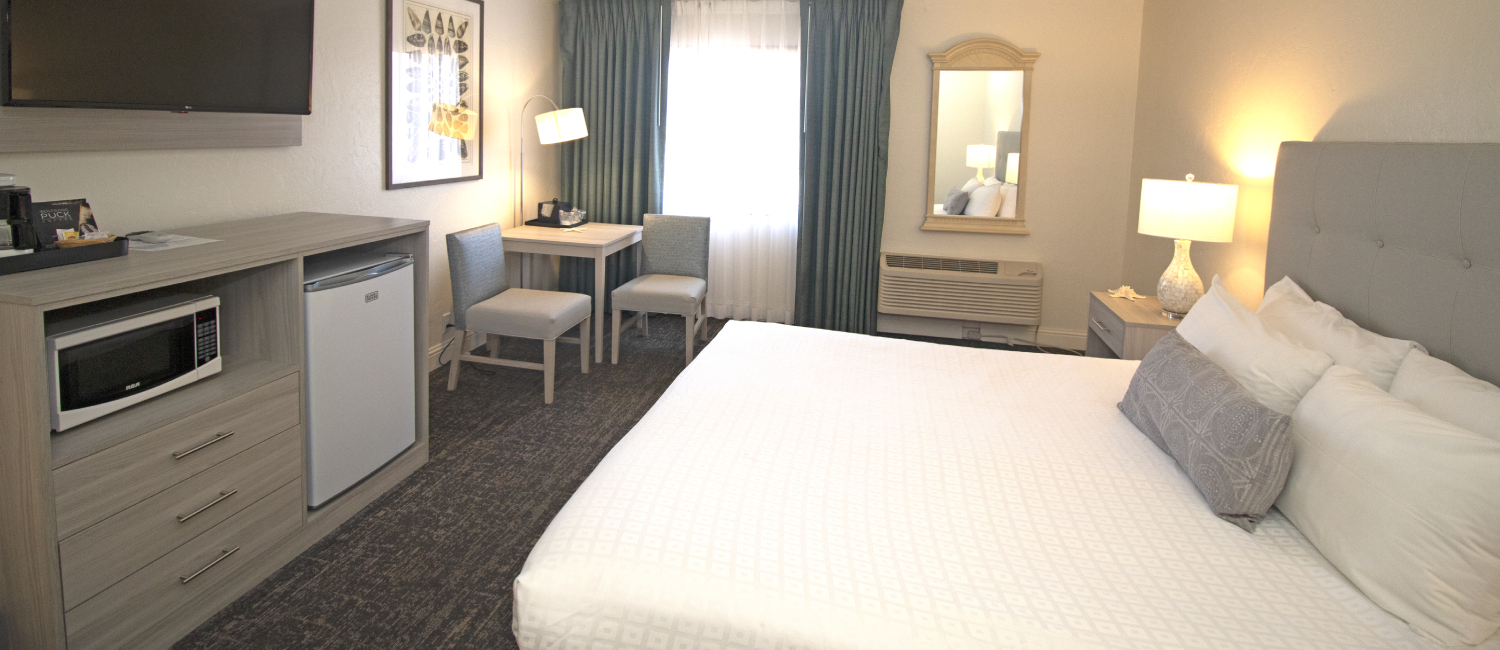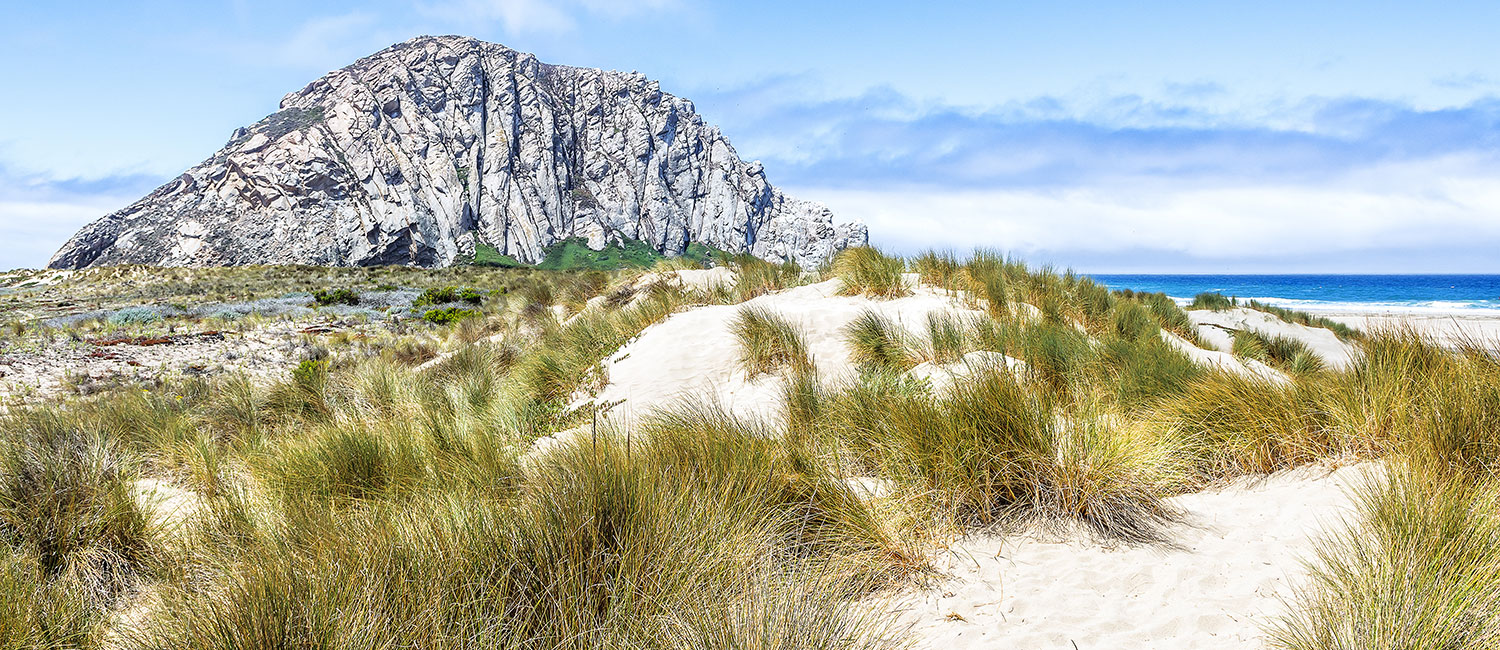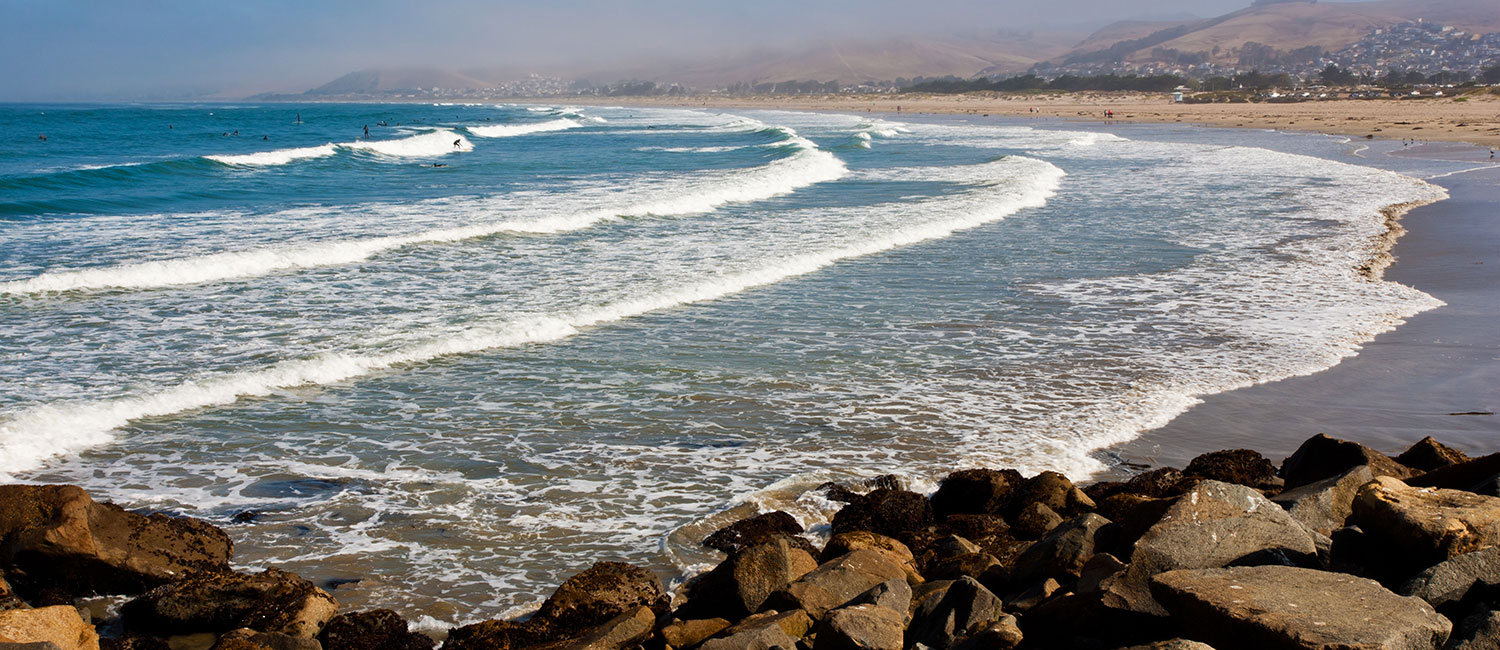 ×
Book Direct & Save
Book Now
La Serena Inn
LOCATED IN THE HEART OF MORRO BAY
Escape the hustle-and-bustle of your everyday life and embrace the SLO CAL vibes when you book a stay at La Serena Inn in Morro Bay, CA. This charming seaside town is the perfect base you're your next Central Coast adventure. It offers untouched beaches, salty sea air, ocean-to-table dining, and a host of outdoor recreational activities to engage in. Experience the wonder of Morro Bay for yourself when you stay at the best hotel near Morro Rock: La Serena Inn.
La Serena Inn offers affordably priced guestrooms without compromising the quality of our services. Every room in our hotel is air-conditioned and equipped with modern amenities, including satellite flat-screen TVs, high-speed WiFi, and coffeemakers. Certain units include a sitting area where you can relax. What's more? Our property features free parking, free WiFi, and a friendly front desk. We can't wait to welcome you to the Central Coast at our hotel in Morro Bay.
La Serena Inn is located in the heart of beautiful Morro Bay, just blocks from the Embarcadero and waterfront. As the official Birds Friends Inn, this is the go-to location for bird watchers, nature lovers, or anyone who wants a bird's eye view of one of the most quintessential beach towns on California's Central Coast. Our property is within walking distance to lovely shops, restaurants, and cafés. We are also within proximity to top attractions like Morro Rock, the Embarcadero, Morro Bay Skateboard Museum, and Montaña de Oro State Park. Adventures await!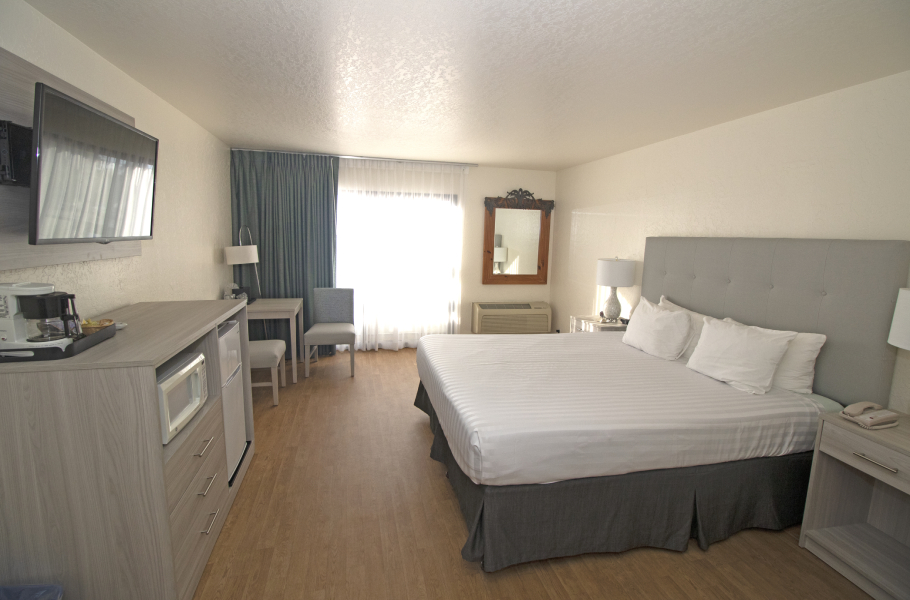 La Serena Inn offers a wide variety of spacious guest rooms that are ideal for your next getaway to Morro Bay. Each guest room features modern décor and a family-friendly setting with an array of amenities like flat-screen TVs, air conditioning, kitchenette, and private bathroom. Enjoy select pet-friendly rooms with a stunning ocean view, a sun terrace, and outdoor furniture. Grab your suitcase and make your way to the quintessential California beach destination, Morro Bay!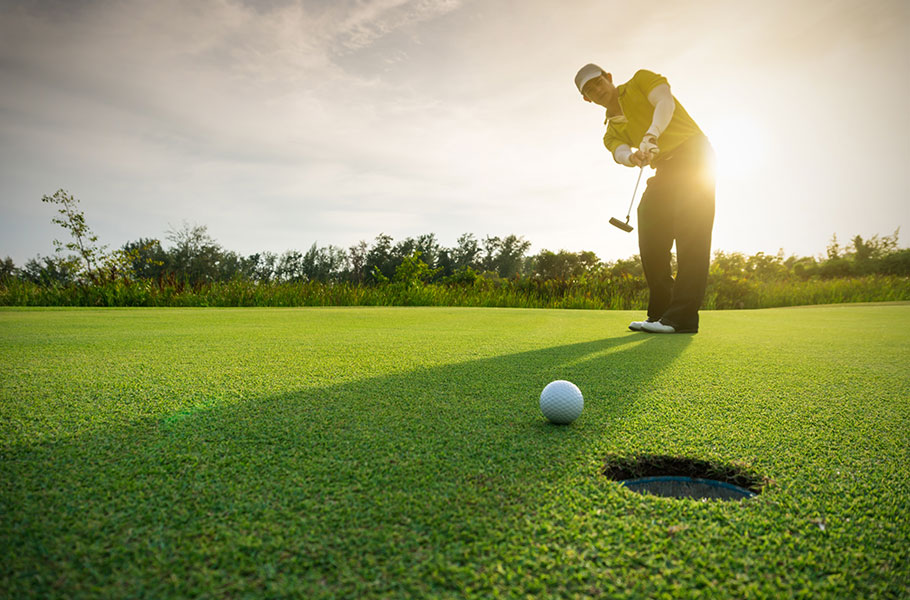 TAKE ADVANTAGE OF OUR SPECIALS
The only thing that can make a Morro Bay excursion better are special offers and savings from La Serena Inn. Our Morro Bay hotel provides a wide array of specials and packages that guests can benefit from. Make sure to take advantage of these exciting offers and get our lowest rates!.
VIEW MORE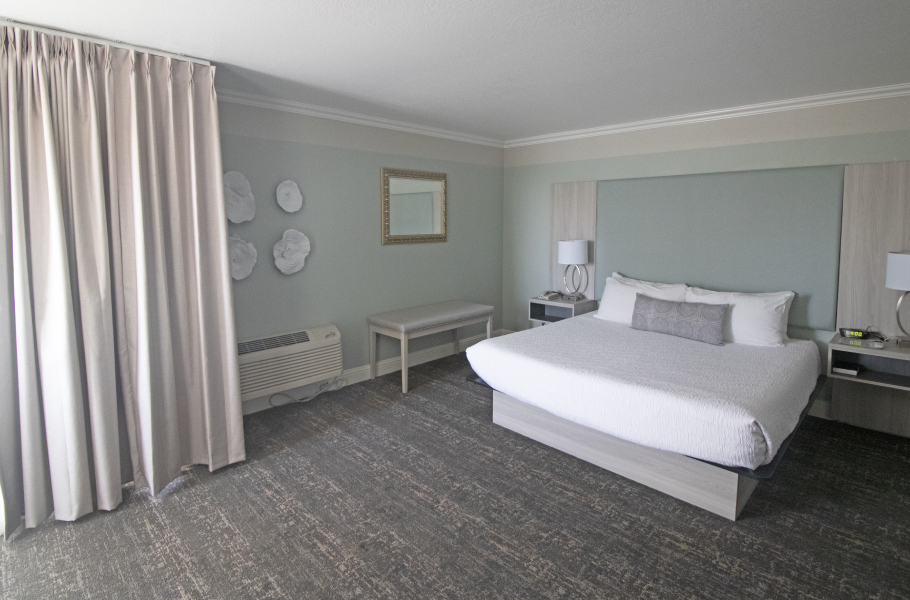 OUR SERVICES
At La Serena Inn, we are proud to offer clean and comfortable rooms with superior guest service and signature amenities that are easy on your budget. Guests of our Morro Bay hotel enjoy free WiFi, vending machines, a business center, a meeting room, and a plethora of in-room amenities. Our friendly staff looks forward to welcoming you as a guest of La Serena Inn, in the heart of the Morro Bay.
LEARN MORE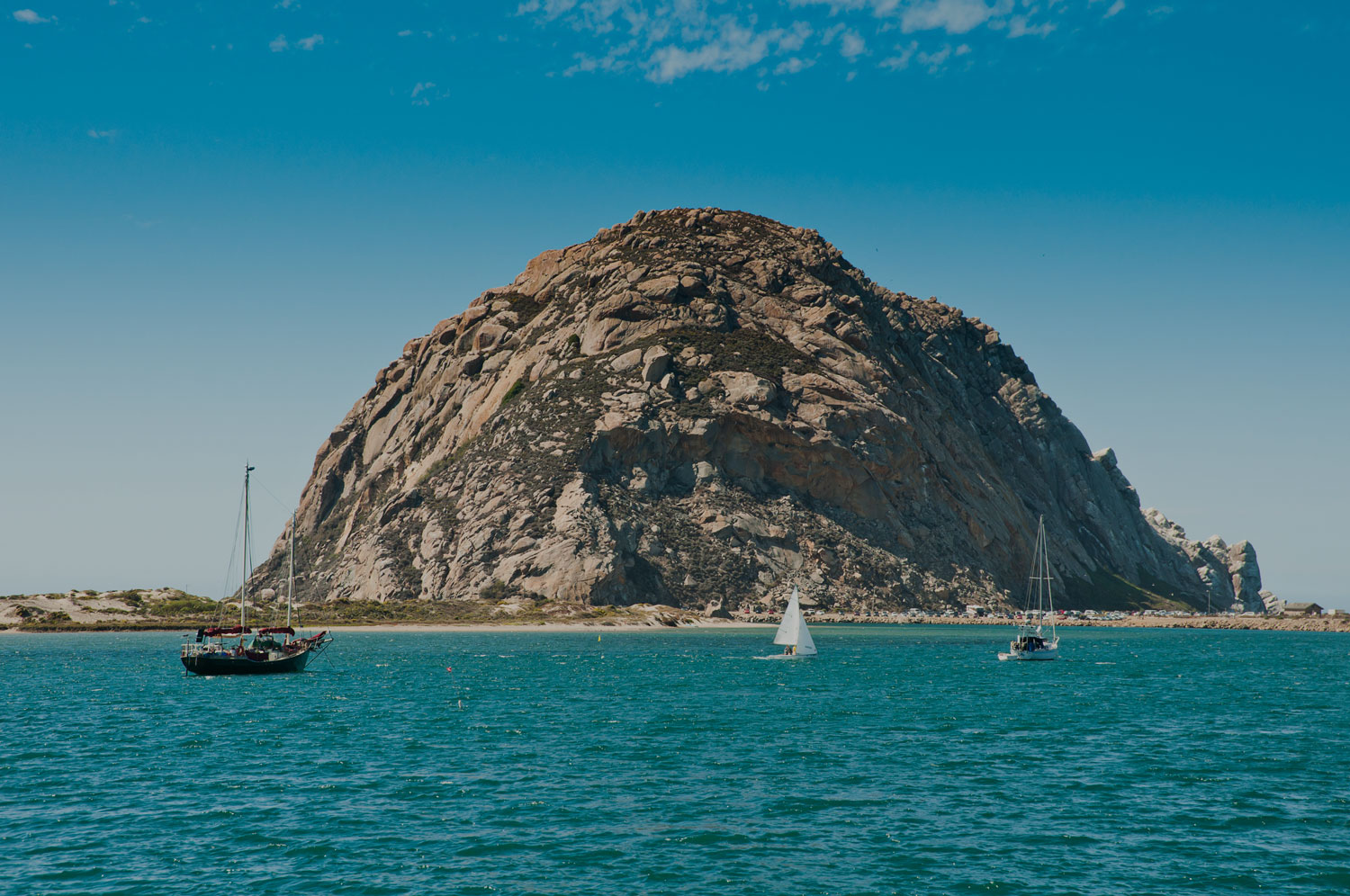 Explore the many beautiful attractions and local activities in Morro Bay. La Serena Inn's convenient location in the heart of Morro Bay keeps guests within walking distance to the waterfront shops and restaurants on the Embarcadero and the vast ocean. Enjoy horseback riding on the beach, kayaking through the estuary, wine tasting with a view, or simply bask beneath the Sun as a guest of the charming La Serena Inn.
REVIEWS
Great location!
La Serena Inn is our new favorite hotel along the Central Coast! The beds are comfortable, the hotel is immaculately clean, and the staff is lovely. The location is close to many of the Morro Bay places that I wanted to visit. I had a wonderful time here and highly recommend this hotel.
Jim P., USA
Fantastic hotel with amazing staff
We absolutely loved our stay at La Serena Inn! The staff was very welcoming and helpful in making suggestions of what to see and where to dine. The rooms were clean and comfortable, and the amenities were pretty impressive as well. We will be back soon! Keep up the good work!
Betty K., USA
READ MORE
Previous
Next