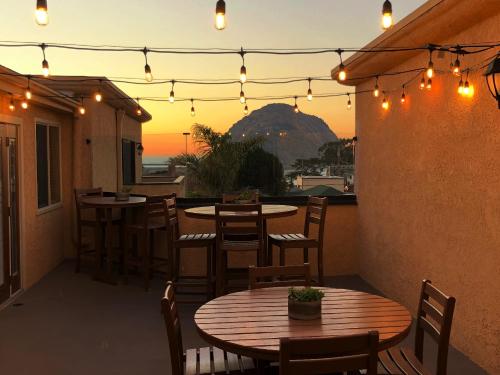 Expanded continental breakfast (everything from fresh baked hot waffles, hard-boiled eggs, toast, muffins, danishes, fruit, cereal, etc. Please call for more details).
Coin-op guest laundry
Free Wireless Internet throughout interior corridors and guest rooms.
Guest Computer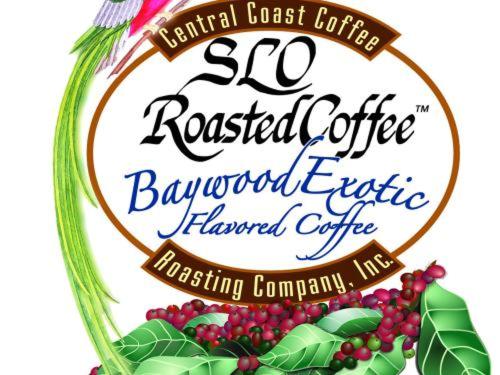 Vending and Ice machines
Elevator and luggage carts located in the lobby.
Covered parking.
Two blocks up from the waterfront and well within walking distance from great shops and restaurants in old-town Morro Bay.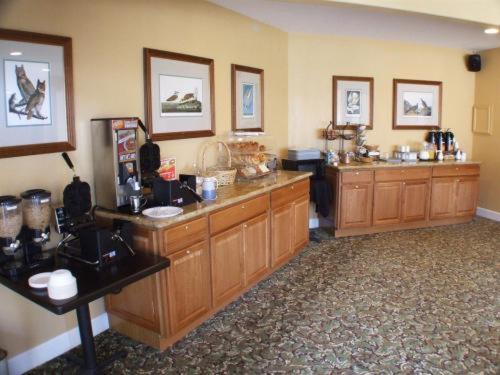 Breathtaking views of Morro Rock and the harbor area from different vantage points around the property.
Use of a hydro-therapy spa and fitness center at our sister property located four blocks from La Serena.
Large and luxurious aerie on the top floor available for meetings or special events (special rates may apply, please call for details).